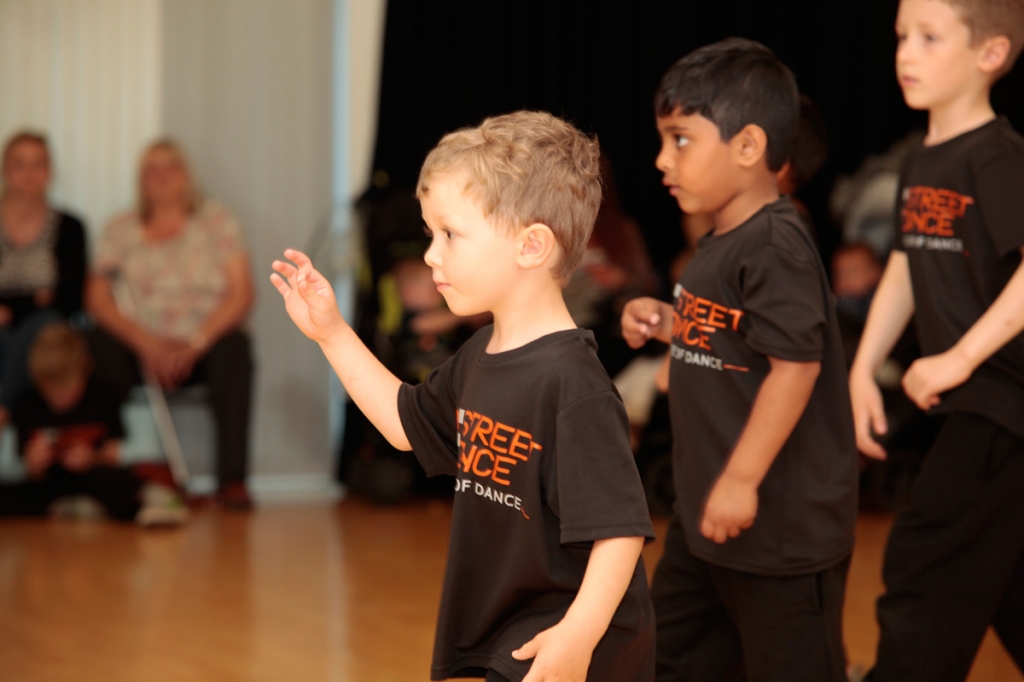 MINI STREETZ
All the above actions help develop a child's physical development, spatial awareness and co-ordination. They also learn curriculum learning skills, such as counting, colour, language and shape. These show that learning can be achieved through movement, which is both fun and enjoyable. Children also discover they can tell a story and show emotion through dance, music and imagination.
 
Young children are taught in dedicated classes, well away from the distraction of older children. We firmly believe that the early years are paramount in helping youngsters understand and appreciate those important values that will prove beneficial to them all their lives. Through positive reinforcement from interaction with instructors and other children, your child will develop the security and confidence needed to accept separation from parents, be more focused and attentive – thus preparing them for schooling.
 
Our instructors are completely dedicated to children, are CRB checked and fully committed to developing our young students through dance.
 
Contact us and come along to a class, where you can talk to parents whose children already study with us.
7 TO 11 YEARS
The Junior Streetz program is for children aged 7-11. It's designed to give youngsters everything they need to thrive in life, from physical fitness and confidence to improved school work and respect for others. Our award-winning Street-Dance classes are both educational and enjoyable
7 TO 11 YEARS
MF DANCE runs two levels of Commercial Street & Hip Hop Dance Courses - one for beginners (those of us who have never danced, but always wanted to!) and a faster paced course for those of you who have danced before intermediate level.